Able, Gifted & Talented Learners
Support from the Able, Gifted and Talented Leader

Mina Vig, Assistant Head, is the Strategic Senior Leader for A,G&T Provision

Mercedes Law, is the AGT Teacher Leader

Able, Gifted & Talented Policy

download here

Helpful websites
Able, Gifted and Talented Policy
RATIONALE
In our school we aim to provide a curriculum that is appropriate to the needs and abilities of all our children. The teaching we provide makes learning challenging and enjoyable and enables every child to reach his or her potential. This policy helps to ensure that we recognise and support the needs of those children in our school who have been identified as 'gifted' and 'talented'.
GUIDELINES In these guidelines the term 'gifted' refers to a child who has a comparatively high level of ability against their peers in one or more statutory subjects other than art, music, or P.E. Those children who are gifted often have very well developed learning skills. The term 'talented' refers to a child has a comparatively high level of ability against their peers in art, music, P.E, or any sport or creative art.
It is worth remembering that gifted pupils can be:
Good all-rounders
High achievers in one area
Of high ability but with low motivation
Of good verbal ability but poor writing skills
Very able with short attention span
Very able with poor social skills
Keen to disguise their abilities (Deborah Eyre, 1993)
AIMS & OBJECTIVES
Through this policy we aim to:
Ensure that we recognise and support the needs of all our children;
Enable children to develop to their full potential;
Offer children opportunities to generate their own learning;
Ensure that we challenge and extend the children through the work that we set them;
Encourage children to think and work independently.
IDENTIFICATION OF GIFTED & TALENTED CHILDREN
We use a range of strategies to identify our gifted and talented children. The identification process is ongoing and begins when the child joins our school. Each child's Nursery record gives details of their achievements and interests in particular areas. Home visits and discussions with parents and carers provide additional information.
Children are assessed at the end of Reception. This gives information about their development across the six areas of learning. The results of these assessments are discussed with the child's parents and the Year 1 teacher and are used to inform future planning.
As the children move through the school they are assessed regularly to ensure they are meeting their personal targets. In years 2 and 6 children undertake SATs tests. We moderate children's books each half term and conduct a pupil progress meeting with the teacher.
These assessment procedures are all used in combination to identify our able, gifted and talented pupils.
TEACHING & LEARNING STYLE
Teachers in our school plan carefully to meet the needs of all our children. We understand the importance of establishing what prior knowledge, understanding and skills pupils have so as to avoid unnecessary repetition of work, which is extremely de-motivating. For lots of pupils lack of motivation and challenge leads to boredom and often to behavioural problems.
We are aware of the danger of assuming that able and more able children will 'get along whatever' and aim to plan carefully and specifically to meet these children's needs and to allow them to reach their potential.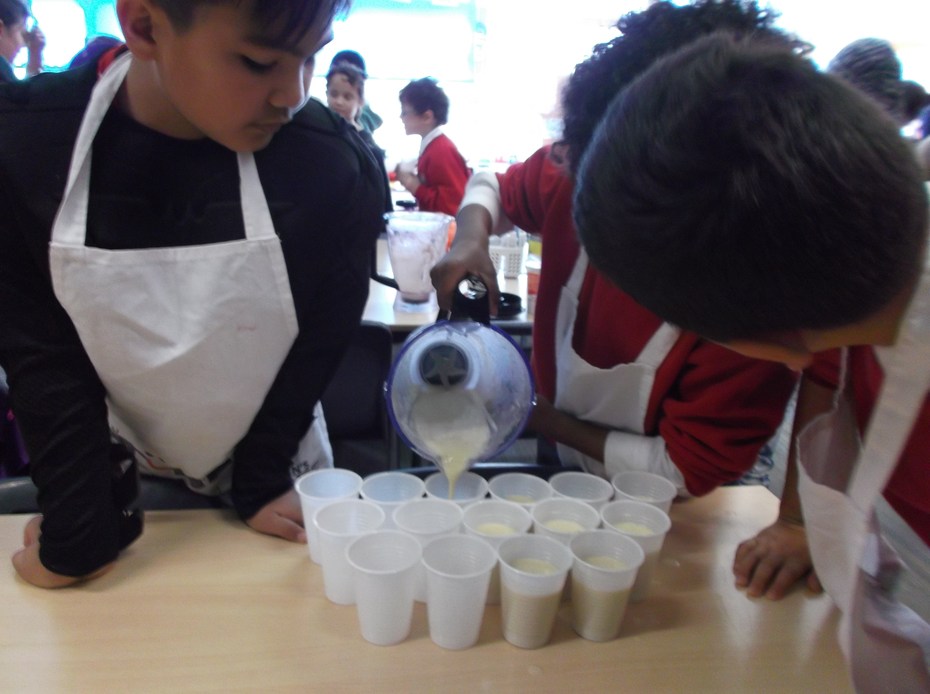 The following strategies are employed where appropriate:
Varied and flexible groupings, sometimes allowing able pupils to work together, sometimes allowing them to take particular roles in mixed-ability groups.
Differentiation by task (including differentiated homework)
Differentiation by outcome
Differentiation by support
Setting individual or group targets as appropriate
And most importantly:
Encouraging pupils to become 'independent learners' by:
- organising their own work
- carrying out unaided tasks which stretch their capabilities
- making choices about their work
- developing the ability to evaluate their work and so become self critical.
We offer a range of extra-curricular activities for our children. These activities offer more able and very able children the opportunity to further extend their learning in a range of activities.
The children will also have the opportunity to experience a range of educational visits that enrich and develop learning.

MANAGEMENT STRATEGIES
One teacher co-ordinates the provision and practice within the school for able, gifted and talented children. The co-ordinators role includes:
Ensuring the gifted and talented register is up to date
Monitoring teachers' planning to ensure that suitable tasks and activities are being undertaken by gifted and talented pupils across all curriculum areas;
Regularly reviewing the teaching arrangements for more able and very able children;
Monitoring the progress of more gifted and talented children through termly discussions with teachers;
Supporting staff in the identification of gifted and talented children;
Providing advice and support to staff on teaching and learning strategies for gifted and talented children;
Liaising with parents, governors and LEA officers on issues related to gifted and talented children.
Liaising with secondary schools during transition.