Our Ethos
The start of our children's journeys at our school is so important. Children develop quickly in the Early Years and our highly skilled practitioners aim to do all they can to ensure that our children have the best possible start to their education. Development is not an automatic process; it depends on each unique child having opportunities to interact in positive relationships and enabling environments.
We offer 'Stay and Play' sessions to provide our children and their families with an opportunity to familiarise themselves with our environment and our team before they start in both Nursery and Reception. We also visit our children at home before they start with us. It is enormously beneficial for children to meet with our team in their own surroundings before their first day. This is hugely successful in creating positive relationships with our children and their families; and it supports our children in feeling as comfortable as possible on their first day at The Hyde.
We know that by working closely with our families, each child's development and education is enhanced. We encourage our families to get involved in as many ways as possible: sharing their skills and interests, helping us with trips, becoming a Mystery Storyteller and more.
Children love to share their interests and ideas from home. We build on these opportunities to develop our children's learning. Our families contribute to their children's online learning journals via Tapestry and our children love sharing photos and videos from their home at school.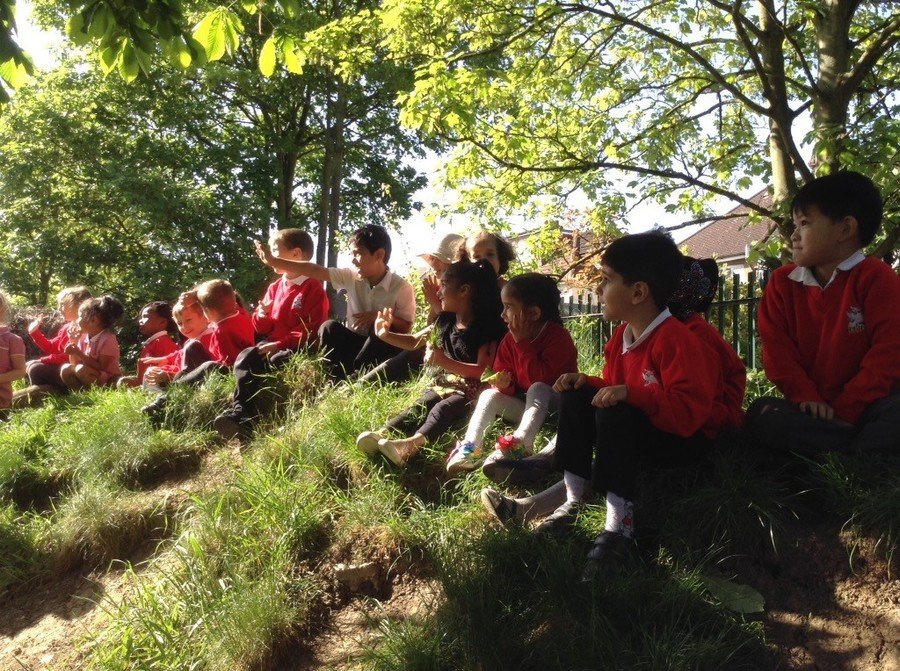 Characteristics of Effective Learning
These characteristics underpin our children's learning and development and support them in becoming and remaining effective and motivated learners. We strive to ensure that our children will be lifelong learners by creating exciting and purposeful opportunities for them to play and explore, learn actively and create and think critically.

Playing and exploring: engagement
Finding out and exploring
Playing with what they know
Being willing to 'have a go'
Active learning: motivation
Being involved and concentrating
Keeping trying
Enjoying achieving what they set out to do
Creating and thinking critically: thinking
Having their own ideas
Making links
Choosing ways to do things